I ran my first summer reading list in June of 2017. Before I run my 2018 list next Tuesday, here is an update of what I liked, didn't like, and quite sadly, didn't finish.
Five Books I'm Reading This Summer. I Read Last Summer.
A small town hides big secrets in The Dry, an atmospheric, page-turning debut mystery by award-winning author Jane Harper.
After getting a note demanding his presence, Federal Agent Aaron Falk arrives in his hometown for the first time in decades to attend the funeral of his best friend, Luke. Twenty years ago when Falk was accused of murder, Luke was his alibi. Falk and his father fled under a cloud of suspicion, saved from prosecution only because of Luke's steadfast claim that the boys had been together at the time of the crime. But now more than one person knows they didn't tell the truth back then, and Luke is dead.
Amid the worst drought in a century, Falk and the local detective question what really happened to Luke. As Falk reluctantly investigates to see if there's more to Luke's death than there seems to be, long-buried mysteries resurface, as do the lies that have haunted them. And Falk will find that small towns have always hidden big secrets.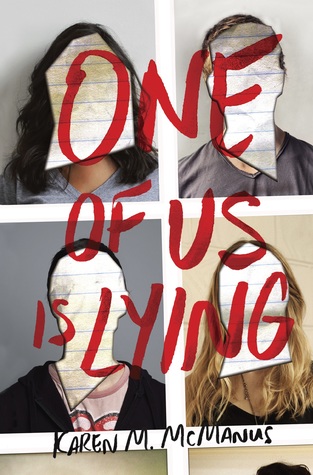 This is being touted as "Pretty Little Liars meets The Breakfast Club." What else could you ask for?
Update: *sigh* This book frustrated me. I so wanted to like it! But as a former teacher, I couldn't suspend reality enough to enjoy it. I know other people who read it and loved it. So it was probably just me.
Pay close attention and you might solve this.
On Monday afternoon, five students at Bayview High walk into detention.
Bronwyn, the brain, is Yale-bound and never breaks a rule.
Addy, the beauty, is the picture-perfect homecoming princess.
Nate, the criminal, is already on probation for dealing.
Cooper, the athlete, is the all-star baseball pitcher.
And Simon, the outcast, is the creator of Bayview High's notorious gossip app.

Only, Simon never makes it out of that classroom. Before the end of detention Simon's dead. And according to investigators, his death wasn't an accident. On Monday, he died. But on Tuesday, he'd planned to post juicy reveals about all four of his high-profile classmates, which makes all four of them suspects in his murder. Or are they the perfect patsies for a killer who's still on the loose?

Everyone has secrets, right? What really matters is how far you would go to protect them.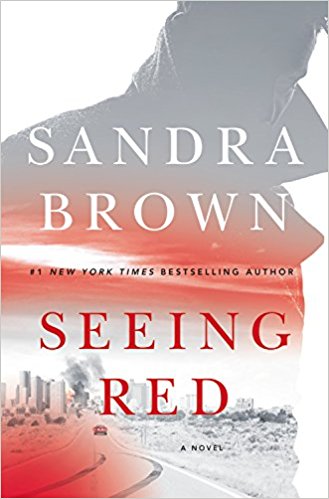 Because Sandra Brown...That's pretty much it.
Update: FABULOUS! Everything you expect from Sandra Brown. You can read my full review here.
Kerra Bailey is a TV journalist hot on the trail of a story guaranteed to skyrocket her career to new heights. Twenty-five years ago, Major Franklin Trapper became a national icon when he was photographed leading a handful of survivors to safety after the bombing of a Dallas hotel. For years, he gave frequent speeches and interviews but then suddenly dropped out of the public eye, shunning all media. Now Kerra is willing to use any means necessary to get an exclusive with the Major--even if she has to wrangle an introduction from his estranged son, former ATF agent John Trapper.

Still seething over his break with both the ATF and his father, Trapper wants no association with the bombing or the Major. Yet Kerra's hints that there's more to the story rouse Trapper's interest despite himself. And when the interview goes catastrophically awry--with unknown assailants targeting not only the Major, but also Kerra--Trapper realizes he needs her under wraps if he's going to track down the gunmen . . . and finally discover who was responsible for the Dallas bombing.

Kerra is wary of a man so charming one moment and dangerous the next, and she knows Trapper is withholding evidence from his ATF investigation into the bombing. But having no one else to trust and enemies lurking closer than they know, Kerra and Trapper join forces to expose a sinuous network of lies and conspiracy--and uncover who would want a national hero dead
This one doesn't come out until October, but I got approved for it through Netgalley!
Love the cover and the blurb is deeply intriguing.
Update: *Another deep sigh* Unfortunately, this one just wasn't for me. I'm over The Girl on the Train/Gone Girl/Unreliable narrator trend.
I have no memory of what happened but I was told I killed my son. And you believe what your loved ones, your doctor and the police tell you, don't you? My name is Emma Cartwright. Three years ago I was Susan Webster, and I murdered my twelve-week-old son Dylan. I was sent to Oakdale Psychiatric Institute for my crime, and four weeks ago I was released early on parole with a new identity, address, and a chance to rebuild my tattered life. This morning, I received an envelope addressed to Susan Webster. Inside it was a photograph of a toddler called Dylan. Now I am questioning everything I believe because if I have no memory of the event, how can I truly believe he's dead? If there was the smallest chance your son was alive, what would you do to get him back?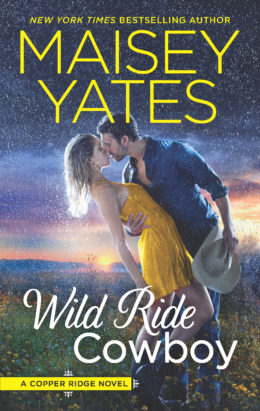 The first book I read by Maisey Yates was Down Home Cowboy which releases June 27th (I'll be posting a review on that day). I fell in love with her characters and am so excited to continue this series!
Update: This one did not disappoint. Love this series! You can read my full review here.
This Texas cowboy has come home to Copper Ridge to put down roots…but will he risk his heart again?
Asked where he'd be at this point in life, Cain Donnelly would have said anywhere but Copper Ridge, Oregon, living with his estranged brothers. But since his wife abandoned them, both he and his daughter, Violet, are in need of a fresh start, so he's back to claim his share of the family ranch. Local baker Alison Davis is a delicious temptation, but she's also his daughter's mentor and new boss. That makes her off-limits…until she offers a no-strings deal that no red-blooded cowboy could resist.
Alison has worked tirelessly to rebuild her life, and she won't jeopardize her hard-won independence. Especially if it also complicates Cain's relationship with Violet. But with Cain offering a love she never thought was possible, Alison has to find the courage to let her past go…or watch her future ride away for good.
Five Books You Should Have Read Last Summer
Want some southern family drama and suspense with side of reunited lovers? I got so involved in this that my daughter scared the holy hell out of me because I hadn't realized she was in the room.
Click here for my review.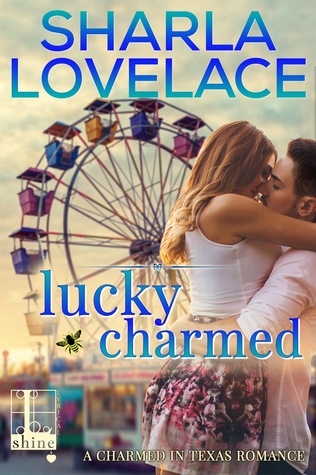 This one release July 18, 2017. I'll be posting a review that day. But, just a spoiler. I LOVED IT!
UPDATE: You can read my review here.
Quirky small town. Characters you'd want to be friends with and some steamy romance.
Great escape reading!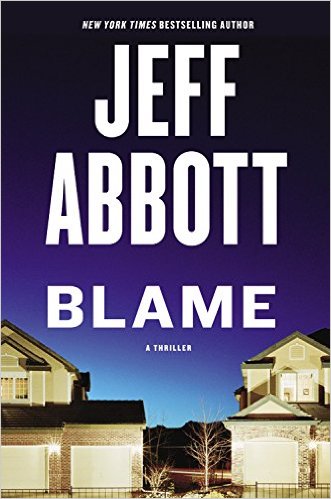 This one also releases July 18, 2017.
UPDATE: You can read my review here.
This is the story of a car wreck, the aftermath and a girl who doesn't remember.
Don't make any other plans when you start this book. I could not read it fast enough.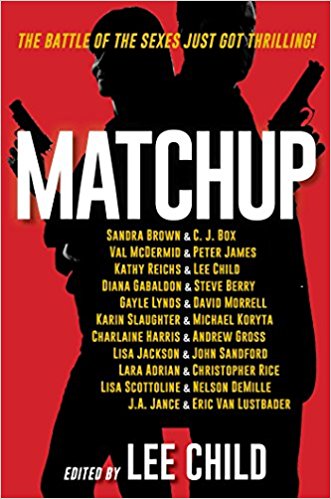 This releases June 13, 2017. I'll be posting a review for it then.
UPDATE: You can read my review here.
If you don't have a whole day to dedicate to reading, this is a great collection of thriller/suspense short stories from the top authors in the genre.
Eleven of the top female authors were paired with eleven top male authors to create new stories using their well-known characters.
It's kind of awesome.
That was my list for last summer. What did you read? What are your recommendations for this summer?